Meet ALCOR®​ Scientific's Executive Team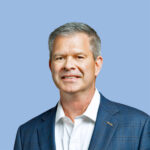 Jim Post, an Executive Advisor to Water Street Healthcare Partners, was appointed CEO of ALCOR® Scientific in February 2022 and serves on the Board of Directors. Jim has a strong record of leading teams and businesses to drive innovation in healthcare.
As president of the anatomic pathology business for Thermo Fisher Scientific, Jim spearheaded its turnaround, growth and successful sale to global healthcare company PHC Holdings Corporation (PHC). He led the integration of the business into PHC as president and CEO of the newly formed entity, Epredia, where he helped position it as a global leader in precision cancer and tissue diagnostics. Prior to Thermo Fisher, Jim held key management positions with Alere, the world leader in point-of-care and rapid diagnostic devices, including president of its global hospital business.
Jim began his career in the healthcare instrument business with United States Surgical, where he was promoted to positions of increasing responsibility. He is a graduate of the University of Rochester.
VP, Research & Development​
Francesco Frappa has a long history of creating disruptive in vitro diagnostics platforms over the course of his career. He has led the design and development of ALCOR® Scientific's products for over a decade. While Francesco's expertise is in hemorheology and immunology, he has a deep understanding of scientific principles used across different sectors of the clinical laboratory market. In addition to his scientific knowledge, he is highly skilled in system design, including photometry, robotics, and software design.​
Karla Ruggeri Natale joined the company in 2008 to oversee the international sales and marketing activities. Since then, she has held various management positions in all areas of the company and served as President prior to her family's partnership with Water Street Healthcare Partners. Today she holds position as General Manager and member of the Board of Directors and remains committed to the core values of innovation and growth which the company was founded on.
Mr. Peter Sacchetti was formerly a senior executive in Elan Pharma where he oversaw the enteral and diagnostic products development. In 1999, he developed the first enteral devices which were to become the foundation of ALCOR® Scientific's enteral product line.
Mr. Sacchetti has over 30 years experience in management, engineering, and quality assurance in the medical, automotive and aerospace industry and has a number of patents applicable to these fields.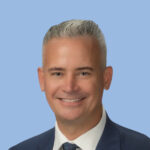 With over 25 years of experience in corporate finance, Aaron leads ALCOR® Scientific's financial trajectory as CFO.
Focusing on the in vitro diagnostics market from point of care lateral flow platforms to high volume central laboratory immunochemistry, Aaron has lead finance teams across the spectrum from corporate FP&A to supply chain finance. Whether in a start-up environment or a large-scale international project, Aaron believes deeply in the power of corporate entrepreneurship and developing high performance teams.
Aaron holds an MBA from Babson College and a BS in corporate finance and industrial/organizational psychology from the University of Minnesota. Balanced by a wonderful family, he enjoys all things on the water with family and friends.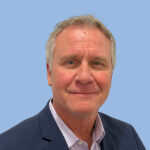 VP, Global Business Development & Distribution
Tom Blassey is a 35-year veteran in laboratory diagnostic Sales, Marketing and Distribution. He started his healthcare career with Abbott Diagnostics and worked for some of the largest companies in the industry including Alere Diagnostics, BD and ThermoFisher Scientific.
Tom has extensive experience in distribution, having managed executive relationships in both the acute and non-acute segment of the healthcare market. He has managed Regional and National sales teams and currently manages overseas U.S. Distribution as well as International Distributors in over 40 countries.
Anthony DeBellis joined ALCOR® Scientific in March 2022. Anthony has a strong record of leading teams and has 30 years of commercial experience in healthcare. Anthony has held key leadership positions with Luminex, Alere and Abbott where he served as Vice President and global leader of the RALS connectivity business. Anthony brings leadership, strategy development and commercial expertise across numerous segments of diagnostics.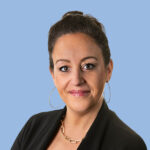 VP, Administration & Human Resources​
Marsha joined ALCOR® Scientific in 2010 as an accountant, and her responsibilities quickly grew to include general office management as well as Human Resources. Throughout her tenure, Marsha has led these departments through significant growth and played an integral role in the administration and overall management of the business. As the VP of Administration and Human Resources, Marsha is passionate about fostering a collaborative team culture in which the development of individual strengths is encouraged and continuous change is implemented to achieve workforce excellence.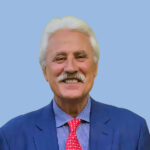 Carlo Ruggeri is the founder and former CEO of ALCOR® Scientific. He is a private healthcare investor with significant experience in developing and operating emerging companies, having served in senior management positions with various U.S. and European healthcare companies.​